10 Days, 1,000 Masks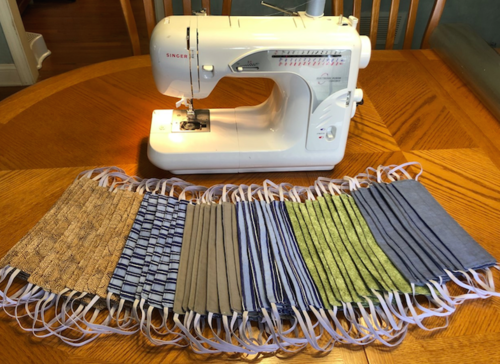 It's official – we made more than 1,000 masks in 10 days in response to COVID-19! We can't say thank you enough to everyone who contributed, including all of the volunteers who contributed their time, talents, and energy, as well as those members of our community who made donations of fabric and financial gifts. 
Check out the video tribute here that we made to honor our volunteers.
We're continuing to pursue wellness for our whole community in this time of need. We need your help.
You can make a financial gift today here.
We can do this. Together.