In Case You Missed Them… the Latest "Recovery is…" Videos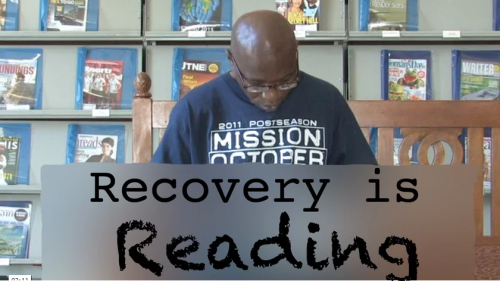 We are happy to share the two latest features in the Recovery is… video series featuring stories of recovery told by those who know it best: people in recovery. 
John shares how the New Haven Free Public Library has aided his recovery and given him a sense of connection to the community. Thank you for sharing that reading and recovery are power, John! 
Randy shares his sustained hope to build a strong relationship with his family as part of his recovery journey. His resilience is inspiring- thank you Randy!
Catch
more videos like these on our website
. Every year 5000 men and women in greater New Haven count on CMHC to be there for them when they need it most. When they have run out of resources and need help dealing with serious mental health and addiction problems. CMHC is there for them with cutting edge and compassionate care. 
The CMHC Foundation is proud to support the Recovery is… Video Series in sharing stories of recovery to spread awareness and fight sigma.