Recovery and Theater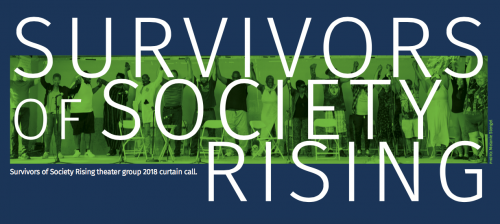 Watching a live theater production is an opportunity to spend time in someone else's shoes - to see the world through their eyes for an evening or an hour. 
Since 2016, the CMHC Foundation has been supporting the creation and production of live theater with people in recovery. In partnership with Theater of the Oppressed NYC, members of the New Haven community in recovery have crafted original narratives and shared their stories with audiences, including two shows at New Haven's International Festival of Arts and Ideas. This year, CMHC is partnering with the Long Wharf Theater to share a production created and performed by Survivors of Society Rising on Friday, June 28th, 2019 at 7:00 pm. You're invited! You can see the insert with more details here, or go to longwharf.org. 
In this year's Spring Appeal, Becca Allen, President, and Kyle Pedersen, Executive Director, share the power of creative theater in the process of recovery. Read the full Spring Appeal here.
Join us in supporting members of our community on their journey toward recovery.
Set up a recurring donation today and help make a lasting difference in the lives of people with mental illness and addiction.