Support the CMHC Foundation at Blue State Coffee!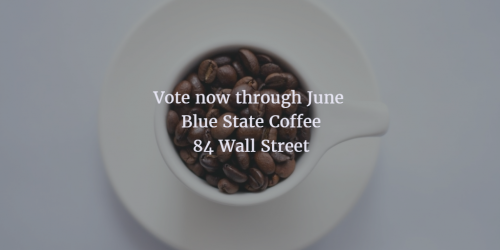 We are honored to be chosen as one of four organizations that Blue State Coffee is supporting in 2017! Now through June, you can help support the CMHC Foundation. Simply pick up your usual coffee, tea, or other treat at the cafe at 84 Wall Street and receive a token with your purchase. Use this token to cast your vote for the CMHC Foundation in-store.
The more you vote, the more support we receive- Blue State Coffee will donate a portion of each purchase you make. Together, we can start of the new year strong and help hope and recovery thrive in New Haven!